A step-by-step guide for accessing or downloading the participant reports from within the DNA Web App.
Are you looking to access or download a Work Talent or Financial Behavior report for a participant? These reports are available to participants through the self registration process, but you can access them as well from within the DNA App. You can generate a report using the "View Reports" button that is on the User page for any participant that has a completed the Natural Behavior discovery.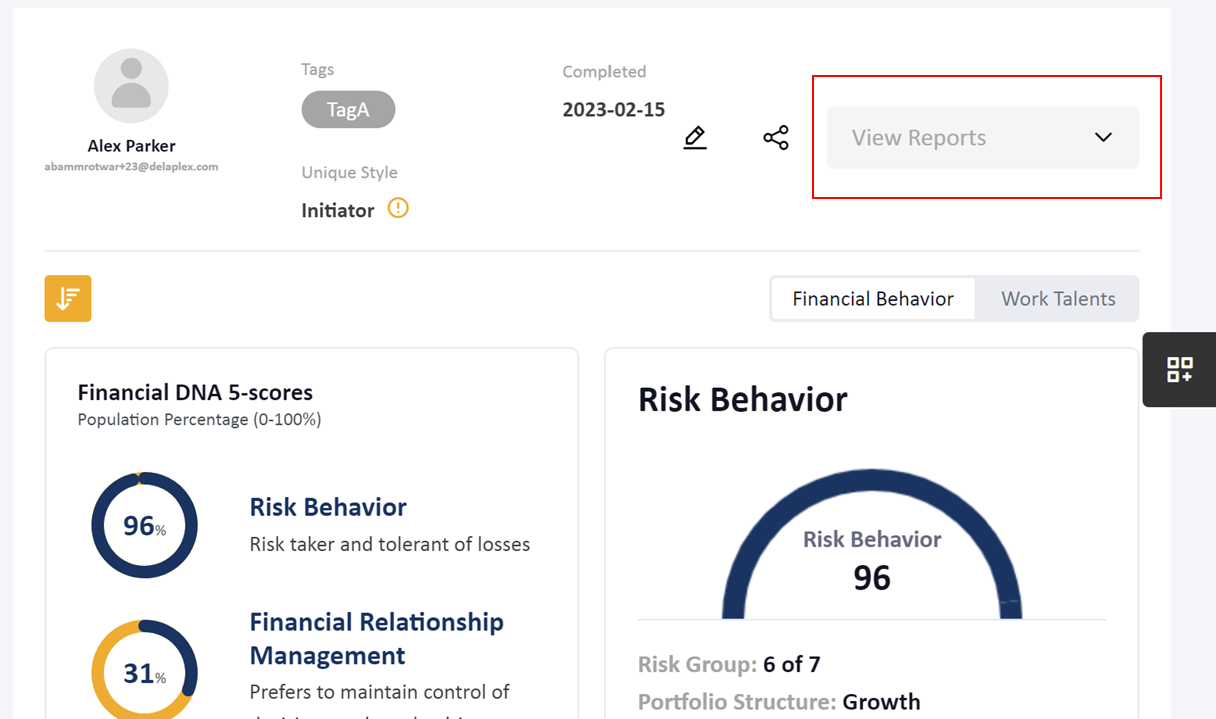 Next, choose the report format (Talent for Work Talents or Investor for the Financial Behavior Report) and then choose the report insights you wish to include in the PDF in the pop-up menu provided. The report will generate immediately by pressing "View Report".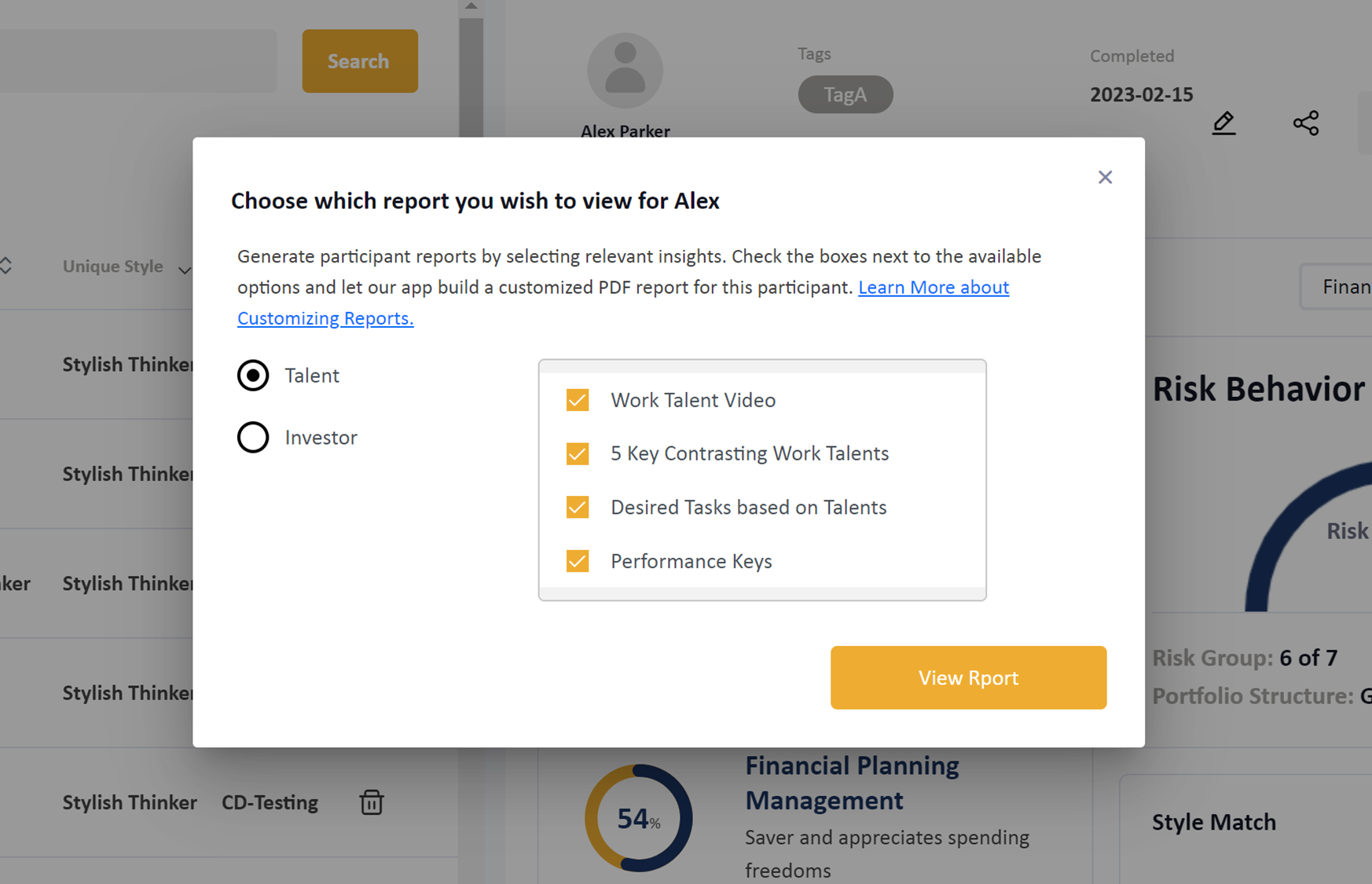 These reports are customizable. Are you looking for customizations?
Review the customization options here.
Still Need Help?
Submit a ticket here.