Comparison Reports are used to compare the behaviors of two people on one dashboard with an optional comparison report. We'll walk you through how to compare two people.
The DNA App has an easy-to-use feature to compare two people. In two-clicks, users can easily compare two people on one dashboard with an optional comparison report.
Let us show you in a video:
How to Compare Two People:
After logging into the app, visit the Users tab (note: if you have customized your labels in your account, this may be clients, participants, etc).
Next, choose any two participants whom you want to compare.

If you wish to download the optional Comparison Report, that's available at the bottom of the screen.
Generating a Comparison Report:
Locate the box that says "Reports" and select the "Comparison Report" button.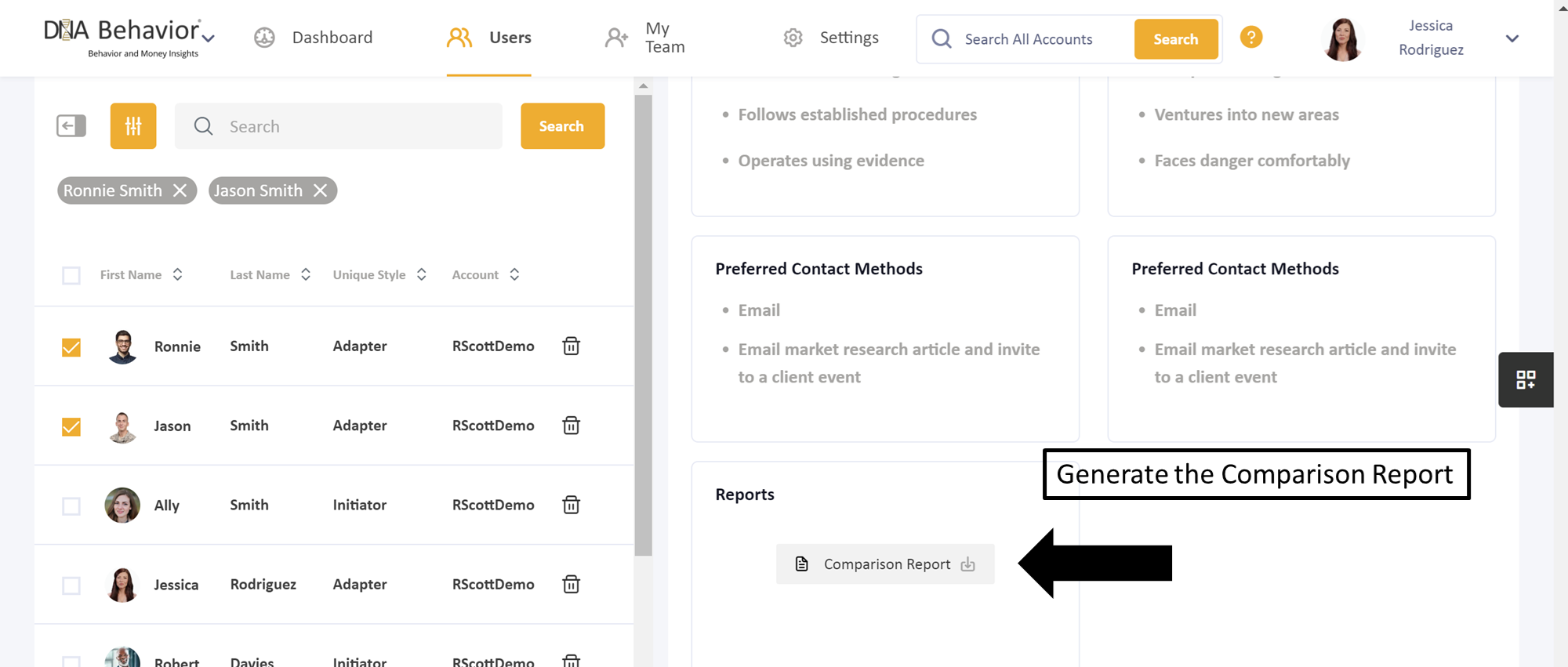 Viewing and downloading the report:
After generating the report, it will render on the screen in an interactive view. While the report is being prepared in the background, you will notice a message saying "Preparing Download". Please wait for a moment.
Once the PDF report is ready, the button on the top right-hand corner of the screen will change from "Preparing Download" to "Download". Click on this button to download the Comparison PDF file.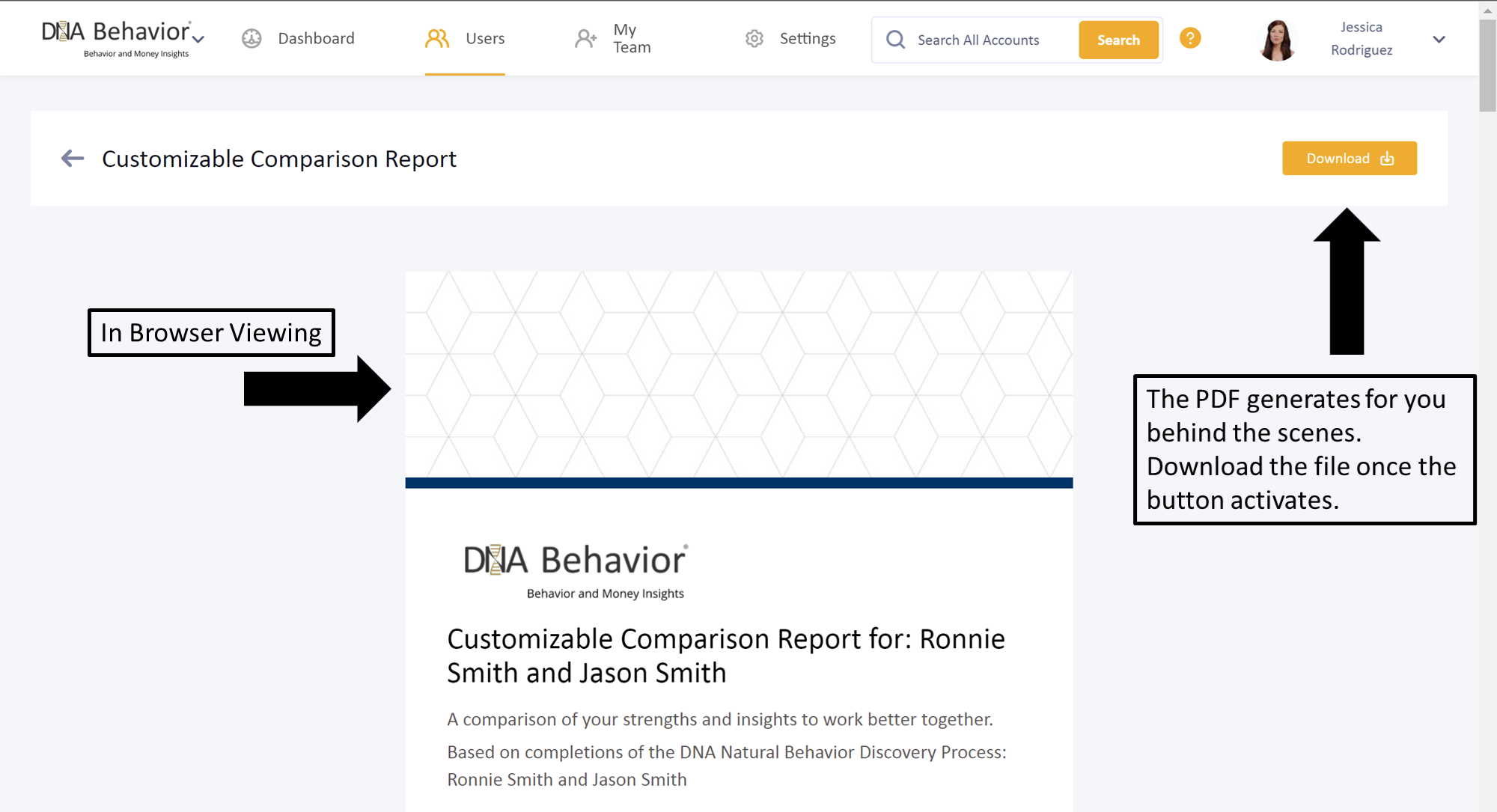 Which insights are available in the Comparison Report?

The web app dashboard allows you to compare two individuals, either focusing on their Financial Behavior insights or their Work Talent insights. You can switch between these two categories using the toggle to see the specific insights you are interested in. However, it's important to note that regardless of which toggle you choose, only one report is generated. The report layout remains the same for both Financial Behavior and Work Talent insights. Inside this report, you will find the following insights:
Report Cover
Introduction
Interpretation of this Report
Two strongest factors
Natural Behavior Discovery Snapshot
Workplace Insights for both individuals
Compatibility and Style Match
Ultimate Performance Guide for both individuals
Sample Report:
Click here to view a sample report.
This report is customizable! The logo, the colors, and even the report name can be customized in your account. Learn about the customization options by clicking here.
Still Need Help?
Submit a ticket here.