Self-registration links are custom links for your account that you can share with others or install on your website so participants can complete DNA Discoveries.
In the new system. We can quickly provide the clients with Self-registration links through simple steps. We can also create an Unlimited amount of Self-Registration links that can be sent to clients. Below are the steps on how to set up Self-registration Links.
Let us explain Self-Registration links in a video
First, go to the Setting page:


Click the Option for self-registration: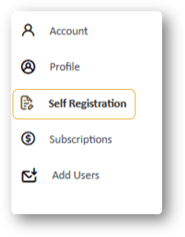 Under the account links there we can see the Self-registration link and now they can share it with their clients.
How to add Self-Registration Links
First, go to the Setting page:


Click the Option for self-registration: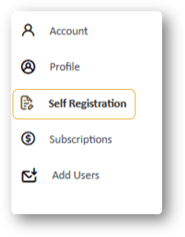 Click Add:



In the new system, we can set it to Default, choose the tags, and the Leader.
Now, Choose the right Talent Link.
And, the client may now choose Different Insights.
From then on, Copy the Self-registration link. Lastly, the Client may now share the link with their Clients.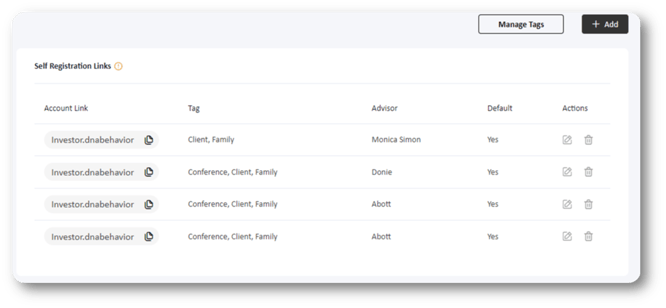 The Named User chosen in the self-registration link settings receives the email notifications by default.
What does the questionnaire look like for participants?
Natural Behavior is a 10-minute process that helps discover and explain the participant's complete personality. In order to identify a participant's personality, a 10-minute assessment consisting of 46 questions must be completed.
The Format of the Questions:
Each question has a triad of options where the participant selects 1 most like, 1 least like, and leaves one option blank.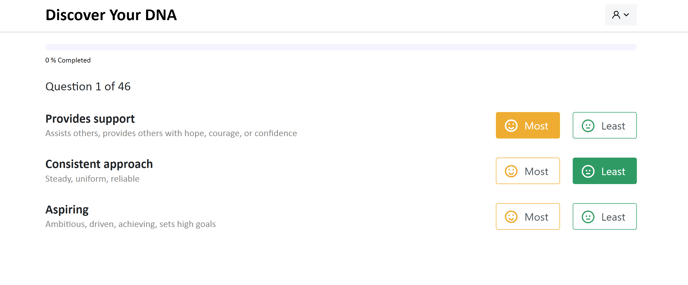 Still Need Help?
Submit a ticket here.