How to View and Download an Invoice?
A helpful step in checking and downloading the invoice for each purchased package.
Details:
You can view your invoice history and download a copy from the DNA App by following the steps below.
3. From the Manage Subscription page, go to Invoices. You will be directed to the page where you view your invoice history.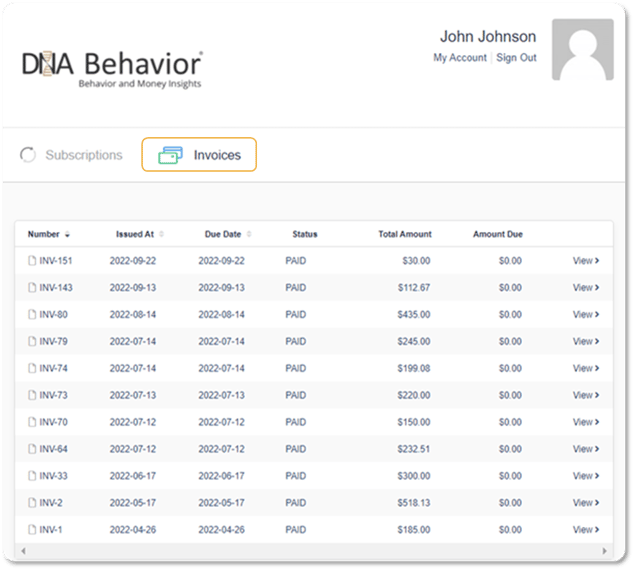 4. If you want to download a copy, click Download PDF as illustrated below.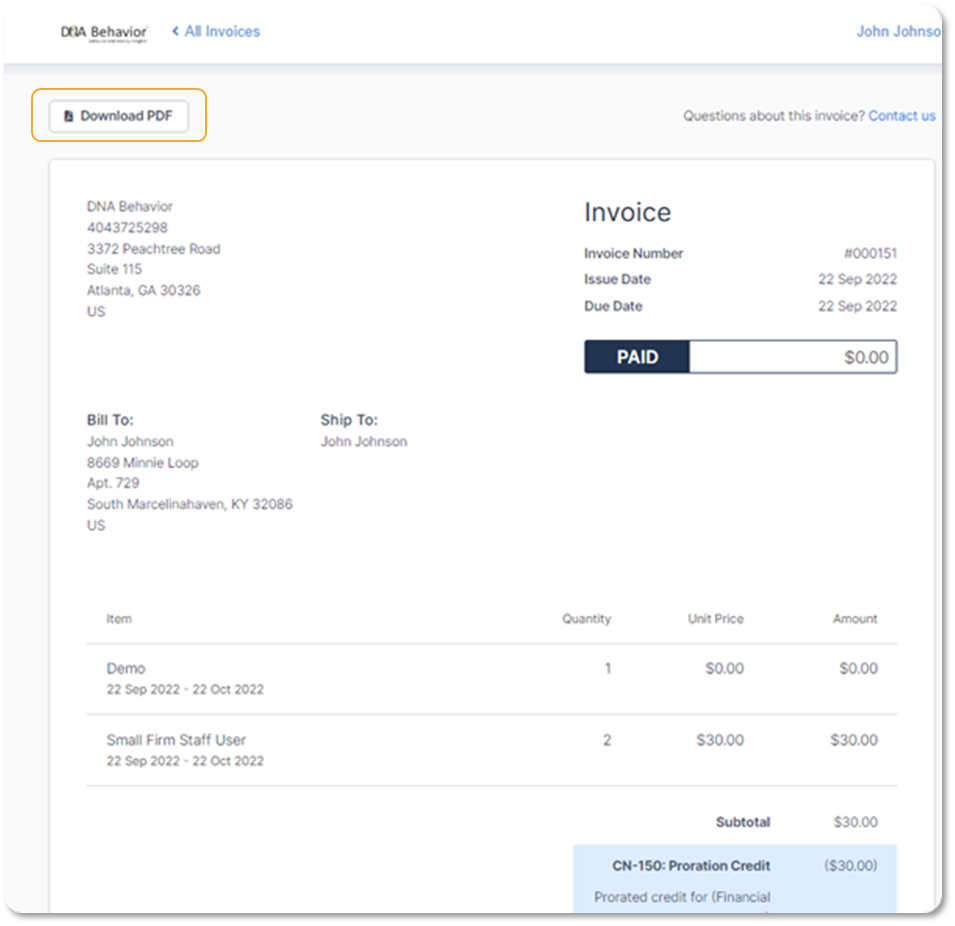 Still Need Help?
Submit a ticket here.