This a helpful article for DNA subscription holders to update their billing information
Details :
The client can update their billing information through the DNA App by following the steps below.
Steps
Log in to your DNA Behavior App and go to Settings. Go to the Subscription page and click Manage Subscription.

2. On the Manage Subscription page- click Update Payment Method.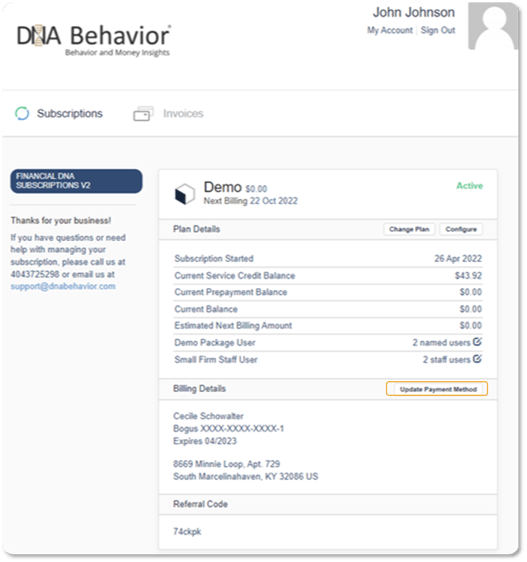 3. You will be directed to this page as Illustrated below.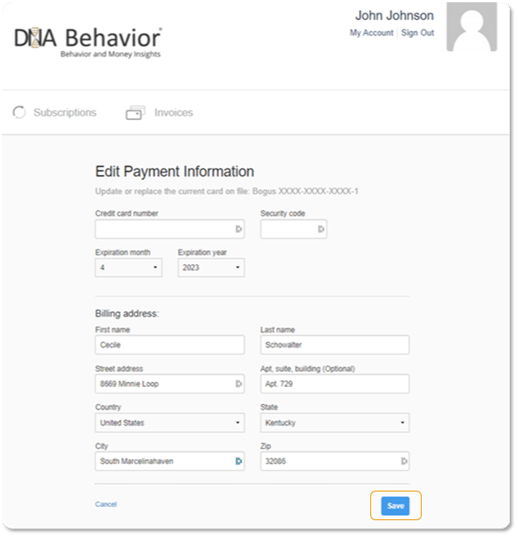 4. After filling out the necessary information, hit save to keep the updated billing information.
Applies to:
All subscription holders.