Generate Report
You can generate a report on Business DNA and Financial DNA in DNA Behavior
Applies to: To all clients of DNA Behavior with a package subscription.
Solution Overview:
You can generate a report on Business DNA and Financial DNA in DNA Behavior.
Details on Generate Report:
Step 1
Click Users
Step 2
Click the participant in the client's list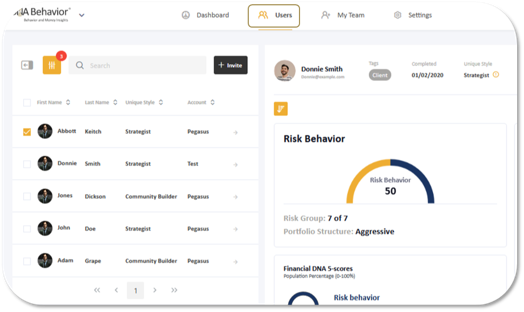 Step 3
Scroll down to the bottom of the screen and see the Reports section.
Step 4
Click the download button beside the desired report you want to generate.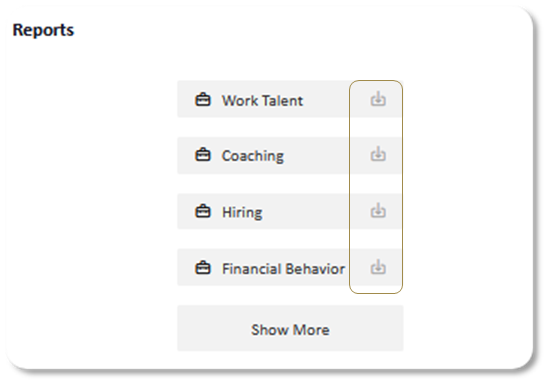 Still Need Help?
Submit a ticket here.