Your logo can be added to all of the web screens, reports, and dashboards inside the DNA Web App.
This applies to all clients who want to change/update/customize their respective logos on their individual groups. Only one logo is allowed per account. If you require additional logos, you can purchase a second account, and our team can link the two for you. Below are the steps to change the logo on the new system.
First step:
On the right side portion. click on username then click Profile

Second Step:
Click on Account on the far left and then upload the logo on the far right of the screen we highly recommend the following format png or jpg.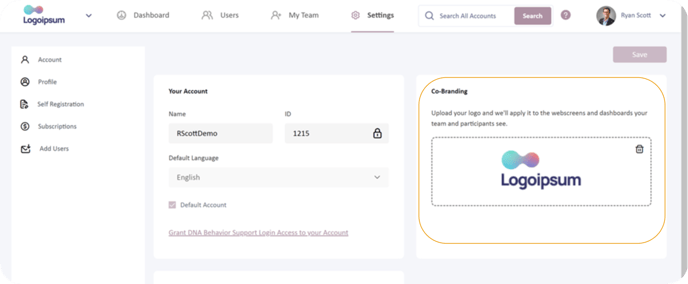 Step 3, Click browse to upload a file from your computer.
If you want to change an existing logo, you can also do so by following the steps listed above.
Still Need Help?
Submit a ticket here.